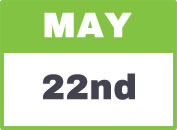 VOLUNTEERS NEEDED TO PARTICIPATE IN
THE EVENT
WIRRAL COASTAL WALK- SUN 22nd MAY 2022
IN AID OF Orphan Village Africa Charity Mission in Uganda
Dear ALL
The Orphan Village Africa is an independent, non-profit, Christian charity formed in 2008. It was operating in Western Equatoria in South Sudan, however for security reasons we are now operating in Bweyale Uganda, with an office in Kigumba Uganda.
We are pleased to report that we bought 9 acres of land in Uganda 3 years ago. We are looking after 10 vulnerable children age 3-15 and helping others with school tuition. All proceeds from this event will go towards thecompletion of the orphanage which will accommodate 12 orphans.

WE NEED YOUR HELP TO ACHIEVE OUR TARGET. IF ANYBODY IS
INTERESTED TO JOIN US IN THIS COASTAL WALK, PLEASE PHONE ME ON 07725746599

Or if you would like to donate any amount will be most appreciated.
The charity will provide you with refreshments and a Charity T-shirt.
We completed the first building but we are requesting your help and support to enable us to complete the inside (2 shower rooms, kitchen and furnishing the first orphan house). Please visit our web-site for more information including
future projects.
Sara Wrench
Fundraiser Co-ordinator
Company registered in England No: 6346902
Charity No: England and Wales No: 1122335
Address
Wirral, Merseyside CH62 1AU
Business Hours
Monday – Friday, 3:00 p.m. – 8:00 p.m.
Phone
07729 492099